We are an accredited installer for the number one supplier of underfloor heating in the UK, Hu-Heat. This not only means our work is of the highest standard but also allows us to offer our customers the best warranties possible. 
Is underfloor heating suitable for me and installation?
Nialls is able to offer a wide range of underfloor heating to accommodate for each unique installati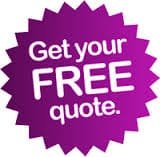 on. We work with our designers to come up with the ideal system for you. We are able to offer the complete package allowing the consumer to have as much control over the system as they require.
Will I need a new boiler?
No. If your boiler is in good condition and operating well, then this will not be a problem. A change in boiler will be necessary where heat loads are increased (i.e.extensions to property, more area to be heated) and where a boiler has been previously undersized. 
Give one of our office based engineers a call today & arrange for your free consultation and quote – 01483 828295